In a country seemingly dedicated to keeping hair pin-straight, here is how I manage my curls.
No matter the type of curls you possess, you have likely spent far too much of your time trying to smooth it, detangle it, rub lotions and potions into it all in the hopes of getting what you imagine to be the perfect curl. This challenge, then, is only further compounded when you add living in a country that in no way caters to your hair type whatsoever.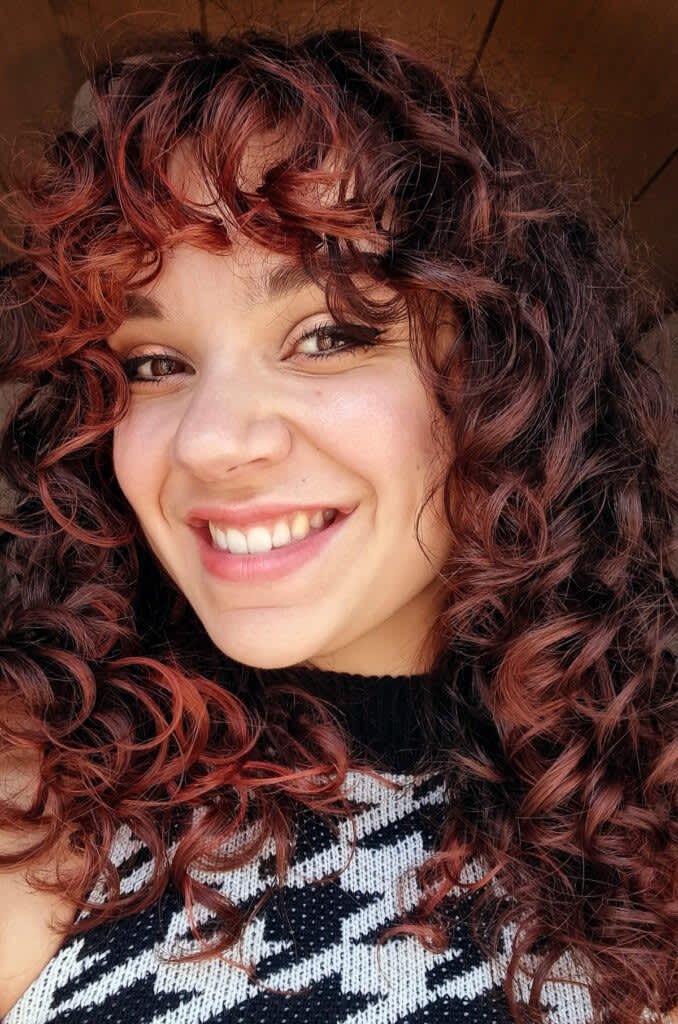 Dealing with my own curls has been an ongoing battle for the last six years of my life, after growing out my hair long enough in my early 20s to realize it was indeed naturally curly. Deciding to enhance my curls has cost me time and money, and, whilst I have certainly improved my curly hair care, the journey seems never-ending.
Moving to Japan then added an extra level of difficulty as finding curly hair products that suit my needs here has been challenging. That combined with the humid summers, change in shower water and lack of ability to read what was written on labels means that what was already a labor-intensive activity got even harder. However, it is not impossible to care for your curls and even see them thrive here in Japan. Here is what I, and some of my fellow curly friends, have found works.
Shampoo & Conditioners
Unless you read Japanese fluently, it's hard to understand what is in most shampoo and conditioners on the shelves here. In order to avoid confusion I often buy my products online, but there are some brands here that do work for curly hair.
Cantu
One brand I have been using for a while is Cantu. Their products are designed for curly-haired individuals leaving out all the harmful chemicals. I usually buy 'Cantu Shea Butter for Natural Hair Sulfate Free Cleansing Cream Shampoo' and 'Cantu Shea Butter for Natural Hair Sulfate Free Hydrating Cream Conditioner'.
Shea Moisture
This is a brand I have had to experiment with, finding that, for my fine hair, some of their products were a little clogging. With that in mind, I recently started using 'Shea Moisture Argan Oil & Almond Milk Smooth & Tame Shampoo' designed for fine hair.
&Honey
A friend of mine, who has afro curls, enjoys the '&Honey Deep Moisture Shampoo and Treatment' which is a common drugstore find. She swears it's super moisturizing, leaving her hair soft and her curls intact. This might be my next go-to when I'm in a pinch and unwilling to order online.
Aveda
Aveda stores in Tokyo sell the 'Be Curly' range, a salon-quality product with a salon price tag. I used a small bottle once after an appointment at an Aveda salon and I truly enjoyed the results.
N-Brand
Created by Tokyo's Curly Queen, Kiyoko Matsuzawa, N-Brand is a favorite among her salon customers. She designed her products to work with people's natural curls designed to be highly moisturizing to keep curls shiny.
Treatments
Keeping curly hair moisturized is paramount, as curly hair is drier than straighter hair, making it prone to frizz and breakage.
Fino Premium Touch Hair Mask
This is an inexpensive conditioning treatment I have found here in drugstores. I, and a handful of curly-haired friends, love this lauded product. I use this twice a week and leave it on for 10 minutes in the shower before washing it out.
Olaplex
This cult brand is the holy grail for all hair types. If I could afford the whole range I would, but 'Olaplex No. 3', is what is most recommended. Used once a week this product helps repair damage caused by bleaching and heat leaving your hair healthier, stronger and softer.
It's a 10
Whilst still damp I spray in this leave-in conditioner, also bought online. I bought this a few months ago and already my hair feels softer.
Curling Products
Cantu Curl Activator Cream
Before I finish my wash I tip my head upside down and apply a small amount of this through my hair before scrunching it up allowing the curls to start forming before leaving the shower.
Prostyle Hair Styling Foam
Whilst my hair is damp I like to scrunch in a mousse, and for this, I am not too fussy and will buy a basic Japanese drugstore brand like this.
Tip: Don't forget to use a heat spray if you plan on using heat from dryers or straighteners. I use 'Cantu Thermal Protectant'. To finish off, I recommend 'Oshima Tsubaki Camellia Oil', a cult drugstore product in Japanese hair care.
Salons
Nepenji
One salon brand in particular stands above the rest for curly hair in Tokyo, and that is the Nepenji brand founded and run by Kiyoko Matsuzawa. Her name comes up time and time again when it comes to curly hair care and that is because she is one of the best. I have witnessed her bring back bounce and shine to tired curly hair. She is also the creator of the 'N-Brand' mentioned above. She has multiple salons across the city, the trouble can be finding which one she is in and finding a time slot with the in-demand stylist.
Address:Nepenji Salon, South Court Ebisu 1F, 2-6-14 Ebisu Minami, Shibuya-ku, Tokyo
Sozo
I went to Sozo for my last cut and color and my stylist worked with me in English, made sure I was happy with my consultation and took her time to get it right. I came as a model, meaning my cut was a little cheaper as I was helping the stylist with her training. These appointments can sometimes take longer, but overall I was happy with the result and the price tag.
Address:Sozo Omotesando, 4-25-1 B1F Jingumae Shibuya Tokyo
Mey Tokyo
One recommended is Mey Tokyo, a Harajuku-based hair salon that has a dedicated Instagram account dedicated to their curly-haired clients, @curlyhair_meytokyo. They serve a range of foreign clients as well offering services in English.
Address:1-9-8 Jingumae, Shibuya-ku, Tokyo KI-438 2F-B
Tips and Tricks
Curly hair care isn't just about what you put in your hair, but how you handle it. Curly hair can be such a drama queen, and the slightest pinch can lead to frizziness and breakage. Here are some things I do to reduce frizz.
・Use silk scrunchies or spiral bands rather than the standard elastic hair ties.
・Use a large claw clip and simply twist my hair up and clip it in to keep my hair up.
・Invest in silk pillowcases, which can be bought online or in certain stores like Zara Home. These help stop frizz from developing as the silk reduces friction on your hair.
・Sleep with my hair up in a bun with a satin scrunchie, keeping the bun loose in order not to squash my curls.
・Use a microfibre hair towel to towel dry my hair to reduce friction and pull on the curls, scrunching my hair upwards rather than rubbing it.
・Use minimum heat. I aim to let my curls air dry, only using the diffuser to speed things up and always use heat protectant.
・I forgo straightening as often as possible and if I want a different looser style I opt for the heatless curl method which gives me more of a blowout than my usual tight curls.
As stressful as they can be sometimes, I have beautiful curly hair that expresses a part of who I am and where I come from. It deserves the time and patience required, even here in Japan, where, though difficult, it is certainly not impossible to let them shine.