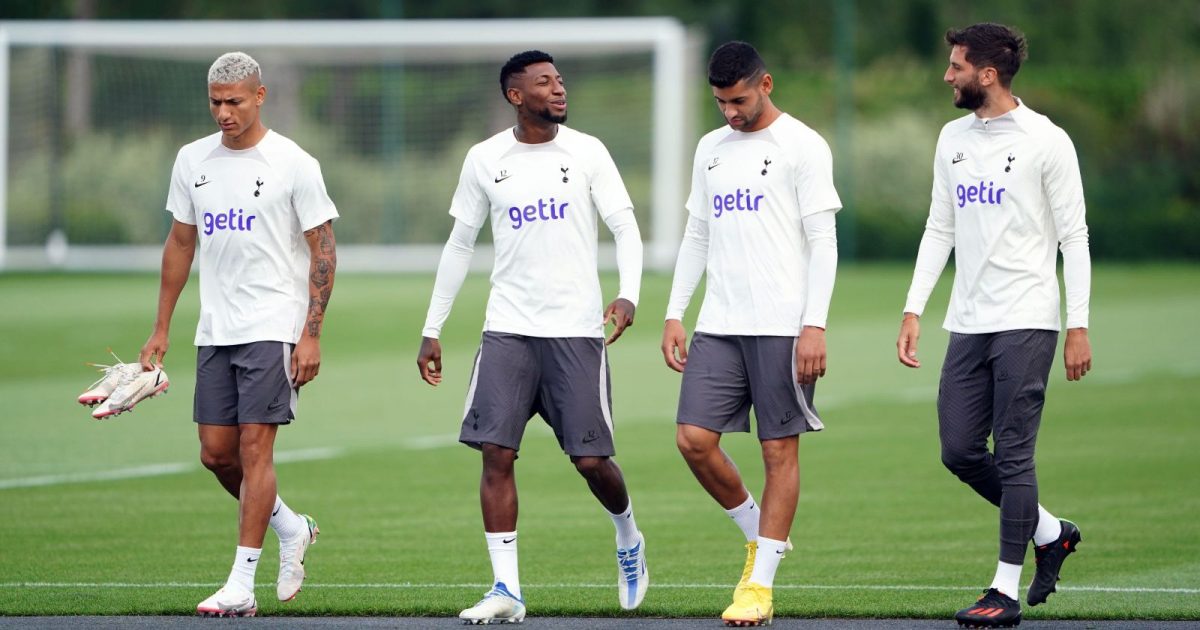 Cristian Romero and Richarlison would have left Spurs this summer had Antonio Conte stayed at the club, according to one journalist.
Conte was relieved of his duties as the club's head coach on Sunday.
The Italian blasted the club from top to bottom during a furious rant after his side threw away a two-goal lead to draw 3-3 at Southampton.
This proved to be the final straw for chairman Daniel Levy, who showed the former Chelsea boss the door.
Conte's time at The Tottenham Hotspur Stadium was full of drama, though he managed to guide his side to a fourth-placed finish ahead of Arsenal last season.
He leaves the club in fourth, though Newcastle are only two points behind and have two games in hand.
Despite their position in the Premier League, it will be difficult for Spurs to finish in the top four given the form of Newcastle and Brighton, while Liverpool could easily put together a run of form to help them climb up the table.
Cristian Stellini has stepped up into Conte's role until the end of the reason, with Ryan Mason taking on the role as his right-hand man.
Conte's contract was set to expire at the end of the season, though nobody expected him to agree fresh terms.
A new deal could have had huge ramifications on the playing squad, with many players unhappy playing under the Italian.
Richarlison and Romero reportedly struggled to get on with Conte after being criticised by the 53-year-old publicly and privately.
Conte is intense at the best of times and journalist Gaston Edul has shed light on his relationship with the South American pair.
Both players considered leaving the club if Conte stayed on and even offered an "ultimatum" over their future.
"Conte's relationship with the squad was very bad, it's needless to say, it's something that we could see in his words," Edul said.
"Some players had given an ultimatum in case he continued. Now the outlook of Tottenham changed.
"Yes (Romero was one of them), I say that because we can say it, in fact we waited to say it.
"Cristian Romero was rethinking about his stay at the club if Conte remained.
"As I understand it, the same thing happened with Richarlison. Because he treated them very badly, not only face to face or in a private environment but also publicly.
"Conte publicly criticised the players and that caused friction. But now Romero is going to stay at Tottenham, that's the plan."
There are many big names in the frame to take on the Spurs job.
Brighton's Roberto De Zerbi and Brentford's Thomas Frank are being linked with the role, while ex-Spurs boss Mauricio Pochettino is one of the favourites.
Bayern Munich recently dismissed Julian Nagelsmann, and the 35-year-old German appears to be the most popular choice amongst the club's supporters.
Knowing Daniel Levy and Spurs, you can expect the next head coach to be Tim Sherwood.
READ MORE: Spurs and Levy go full Boris in baffling, unsustainable support of pariah Paratici