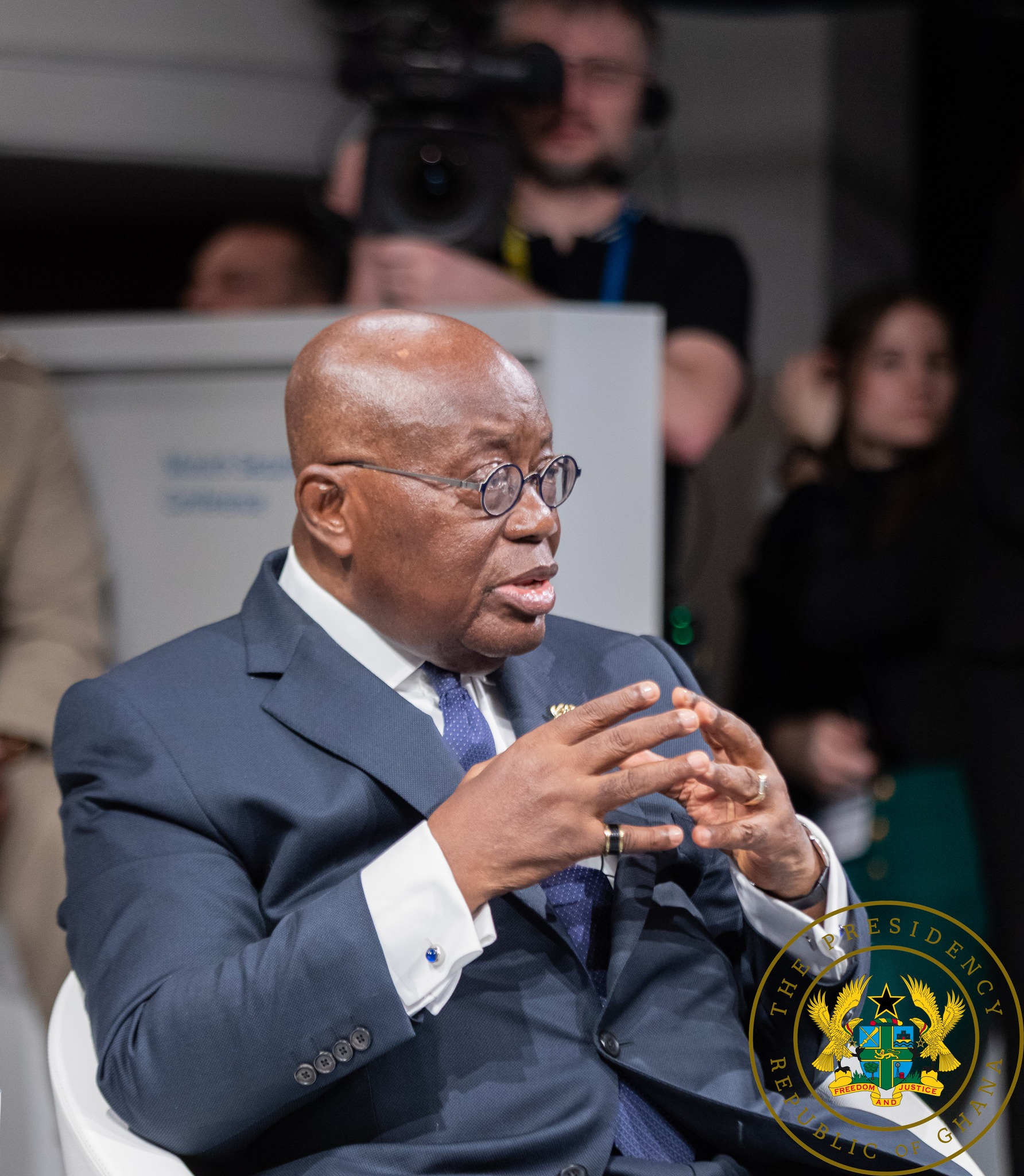 By Stephen Asante
Accra, Feb. 19, GNA – President Nana Addo Dankwa Akufo-Addo has condemned the reappearance of coups in Africa.
The development, he said, seriously undermined the collective bid to rid the continent of the menace of instability and unconstitutional changes in government.
Quoting from the 2019 Annual Risk of Coup Report, he indicated that Africa had experienced more coup d'états than any other continent, describing it as "an unsavoury statistic".
President Akufo-Addo, who was delivering the keynote address at a side-event organised by the United Nations Development Programme (UNDP), on the sidelines of the Munich Security Conference, in Munich, Germany, said the problem required collective agreement, effective deterrence, bold action and, equally important, adequate preventive measures.
The frameworks enshrined in the Lomé Declaration, the African Charter on Democracy, Elections and Governance, and other important regional and continental instruments ought to be upheld, he stressed.
The Lomé Declaration, for instance, speaks against military coup d'etat against a democratically-elected Government, intervention by mercenaries to replace a democratically-elected Government or replacement of democratically-elected Governments by armed dissident groups and rebel movements.
It is also against the refusal by an incumbent government to relinquish power to the winning party after free, fair and regular elections.
In recent times, there have been successful military coups in Mali, Chad, Guinea, Burkina Faso, and Sudan, and attempted coups in Madagascar, CAR, Niger, Guinea Bissau, among others.
In the Sahel, the zone of insecurity – arising from insurgencies and Islamic jihadists – has expanded.
It has entrapped and killed thousands, displaced millions, and caused tremendous suffering.
In the process, the legitimacy and capacity of nascent democratic regimes have been undermined.
"There are those who still hanker after authoritarian, personal rule, because they claim Africa is underdeveloped and democracy is cumbersome, and we need to get things done in a hurry," President Nana Akufo-Addo said.
He called on the international community to send a clear message to coup plotters that "coups have never been, and will never be durable solutions to Africa's political, economic and security challenges."
"Statements condemning coups alone without corresponding action will, however, achieve little or nothing, as witnessed in recent times," he stated.
In pursuit of existing continental and regional instruments and protocols, President Nana Akufo-Addo said defaulting member states "are condemned and suspended from the activities of continental and regional bodies, and individual coup-makers are sanctioned".
"However, the reality is, these sanctions have not been applied uniformly.
"Whilst we are quick to sanction military coup leaders, civilians, who achieve similar ends via the manipulation of constitutions to remain in power, for example, go without sanctions, although their actions are clearly prohibited in our legal instruments.
"This means that the existing frameworks need to be strengthened to capture such infractions," he appealed.
The Munich Security Conference is an annual conference on international security policy that has been held in Munich, Bavaria, Germany since 1963.
It was formerly known as the Munich Conference on Security Policy, and one of the world's largest gatherings of its kind.
Over the past four decades, the Munich Security Conference has become the most important independent forum for the exchange of views by international security policy decision-makers.
Each year, it brings together about 350 senior figures from more than 70 countries around the world to engage in an intensive debate on current and future security challenges.
The attendees include heads of states, governments and international organizations, ministers, members of parliament, high-ranking representatives of armed forces, science, civil society, as well as business and media.
GNA
Provided by SyndiGate Media Inc. (Syndigate.info).